Revita C+E  REVITAL Series,
are designed for the more sensitive, dry and dehydrated skin of any age.
These preparations contain one of natures most nourishing substances " Shea nut butter " an extract from the Magnifolia Tree found on the north of the Ivory Coast of Africa.
Shea nut butter,  known for centuries for it's healing properties is rich in Vitamins A  B  C  D  E  &  K, Calcium, Iron, and Protein.     A perfect food for skin cells.    It also has a natural UVA & UVB protection.
Combined with the soothing elements of  Rutin, Azulen & Marigold plus  Collagen Repair Complex  the  C+E REVITAL Series  is ideal for very sensitive, devitalized, damaged & dehydrated skin.
Because of the  C+E Repair Complex ( RNA ) and the natural Shea Nut Butter's sun protection abilities, it is also recommended for use in preparing the skin before prolonged sun exposure, including radiation equipment e.g. sun lamps & solariums; UVA tubes; used  in addition to an SPF  UVA/UVB Protection Creme, and for use  after exposure, as a Reparation treatment.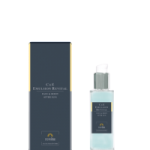 Revita C+E Revital Emulsion – Face & Body

Collagen + Elastin, Shea butter,Lecithin,Rutin & Marigold, Geranium,
A delicate emulsion for damaged skins of all ages. The soothing ingredients such as, Rutin & Marigold make it an ideal emulsion after sun bathing
Revita C+E Revital Cream
Collagen+Elastin, Shea butter,Protein Complex, Rutin+Azulen
This rich formula brings back moisture balance and visibly improves the skin' texture, reducing fine lines & wrinkles. Skin regains tone & elasticity.
Intensive treatment for skin in need of regeneration  of all ages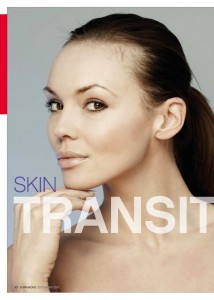 BMag002_ST_Sept