HELP YOUR SKIN TO FEEL RELIEVED
LASERAT™     ARNIZEN™     MESO-ARNIZEN™



DERMALOGICALLY  TESTED. HYPOALLERGIC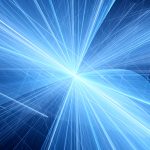 Modern neurocosmetic dedicated to use after laser therapy  mesotherapy, micro-dermabrasion, filler injection, electro-epilation, & other dermatological procedures. Significantly minimizes recovery time & promotes fast healing of the skin.

  
Cooling Face Mask
After

dermatological cosmetic procedures

Stimulates

healing & regeneration

of irritated skin
Cools, minimizes discomfort

Immediate

soothing effect
Protects Skin against

free radical damage

Improves Skin's

elasticity tightness & tone

Improves Skin's

lipid barrier
   ☚……..read more
Arnizen ™

 
Cream -Gel
After

dermatological injections

Absorption of bruises

Reduces, redness, swelling, oedemas & pain

 Fast relief, increase healing,

shortens recovery  time.
Laserat ™

 
Cream
After

Laser therapy

  & 

dermatological procedures

Quick Recovery 

&  Best

post- treatment  protection

Reduces redness, burning sensation, swelling, pain, itching & over-sensitivity

Soothes irritated skin.

Highly innovative active ingredients

Neuropeptide; inhibits activity of major neurogenic inflammation (e.g Substance P)
Meso-Arnizen™
Cream -Gel
After

Meso-therapy procedures

Inhibits

major

neurogenic inflammation

Quickly

soothes & relieves

subjected areas
Fully

minimizes recovery time

& patient  discomfort
Easy spreadable

application