Canada's Skin Care Icon
Olwen has 40 + years experience in the beauty industry. She took her training as a Health and Beauty Therapist in London, England and is the recipient of a VAI International Health & Beauty Specialist Diploma; a lifetime member of the Society of Health and Beauty Therapists, (MSBTh) and Member of  the International Federation of Health and Beauty Therapists (IFHB).  Prior to being the founder and CEO of  Vital Beauty Products Inc.,  Olwen spent many years in clinical Aesthetics, as well as sales and marketing. Olwen still maintains her clinical practice, on a more limited basis; by appointment only, as well as managing the import and distribution business.
" The world of beauty, especially Aesthetics, has always been my passion, which started from a very young age .  I love sharing this passion, and my knowledge with other like minded practitioners, and it gives me great pleasure to see them growing their business', when clients repeatedly return because they love the results they see from using our products, both at home as well as from their professional treatments. "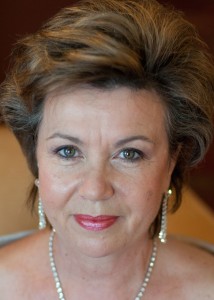 Olwen Hyross, MSBTh. IFHB.